'Visions' explores our relation with nature, space, time and geometry. Atmospheric scenes depicting moments of revelation. This is an open collection with new pieces in the making.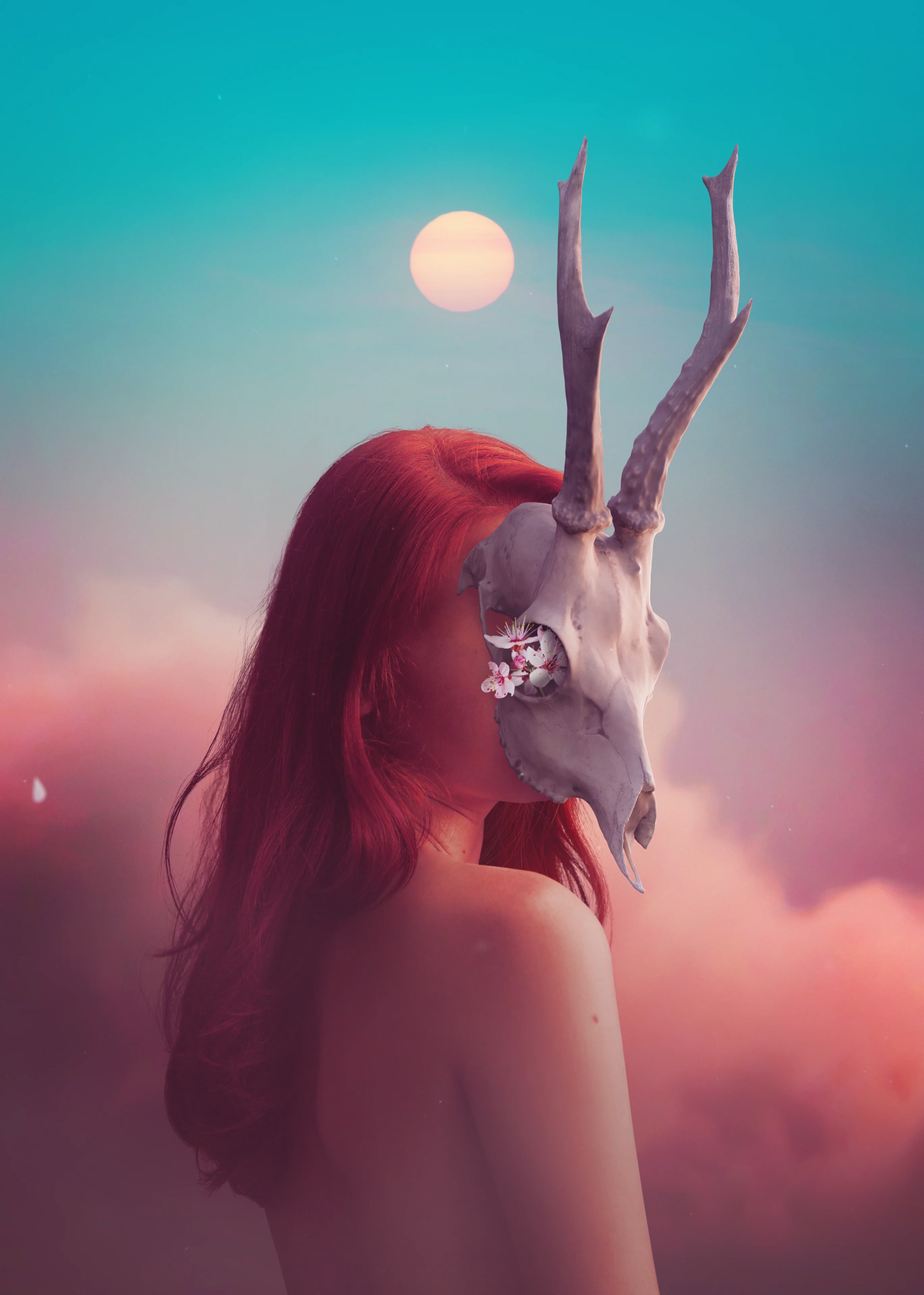 This collection was born as a playground to explore the topics and graphic elements that always caught my attention. The artworks capture the vibes of my early works, plenty of polygonal shapes, animal skulls, women, atmospheric backdrops and spiritual symbols.
In July 2023, I decided to create a set of 4 new pieces under the concept "Blooming Spirit". Emphasizing the beauty in vulnerability and the strength in perseverance, this group of artworks celebrates the potential of the mind and soul. Each artwork depicts the human experience as a constant process of overcoming, transforming and embracing life's highs and lows.